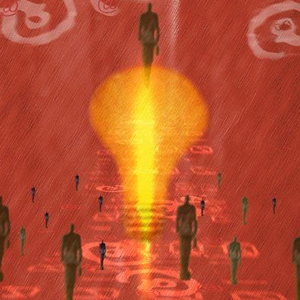 Commentary: African American Scientists and Inventors
by Black Kos Editor, Sephius1
Janet Emerson Bashen, formerly Janet Emerson, attended Alabama A&M until she married and relocated to Houston, Texas, where she now resides.
In January 2006, Ms. Bashen became the first African American female to hold a patent for a software invention. The patented software, LinkLine, is a web-based application for EEO claims intake and tracking, claims management, document management and numerous reports. Bashen will soon release the federal sector counterpart, EEOFedSoft, MD715Link and the web-based AAPSoft for building Affirmative Action Plans.
(con't.)
Janet Emerson Bashen was issued U.S. patent #6,985,922 on January 10 2006, for a "Method, Apparatus and System for Processing Compliance Actions over a Wide Area Network."
Bashen's educational background includes a degree in legal studies and government from The University of Houston, and postgraduate studies at Rice University's Jesse H. Jones Graduate School of Administration. Bashen is also a graduate of Harvard University's "Women and Power: Leadership in a New World." Bashen will soon be pursuing her LLM from Northwestern California University School of Law.
Bashen maintains a very strong community commitment and is on the Board of Directors for the North Harris Montgomery County Community College District Foundation, and chairs the Corporate Advisory Board of the National Association of Negro Business and Professional Women's Clubs, Inc., and is a Board member of the PrepProgram, a non-profit organization dedicated to preparing at-risk student athletes for college.....Read More
~~~~~~~~~~~~~~~~~~~~~~~~~~~~~~~~~~~~~~~~~~~~~~~~~~~
News by dopper0189, Black Kos Managing Editor
~~~~~~~~~~~~~~~~~~~~~~~~~~~~~~~~~~~~~~~~~~~~~~~~~~~



~~~~~~~~~~~~~~~~~~~~~~~~~~~~~~~~~~~~~~~~~~~~~~~~~~~
A reminder that when the folks behind NOM tried to divide racial minorities and the LGBT community, it's not because they respect people of color. Talking Points Memo: Wife Of NC Amendment One Supporter: Husband Wrote Bill To Preserve 'Caucasian Race'
-------------------------------------------------------------------------------

The wife of a sponsor of North Carolina's Amendment One,a proposed change to the state's constitution that would ensure legal recognition only for marriage between a man and a woman, reportedly offered an eyebrow-raising explanation for her husband's support of the measure.
Jodie Brunstetter, the wife of state Sen. Peter Brunstetter (R), has found herself embroiled in controversy after suggesting that her husband's role in writing the bill — which passed the Republican-controlled general assembly last fall — was racially motivated.
According to the alternative Yes! Weekly, which picked up the remarks from freelance journalist and activist Chad Nance, Jodie Brunstetter told a poll worker in Winston-Salem, N.C. Monday that the reason her husband "wrote Amendment 1 was because the Caucasian race is diminishing and we need to uh, reproduce."
Nance had been volunteering for a group opposed to Amendment One while also serving as a campaign manager for Matt Newton, a U.S. House candidate in North Carolina's 12th Congressional district. After a dispute with the candidate over his decision to make Jodie Brunstetter's remarks public, Nance resigned from Newton's campaign.




--------------------------------------------------------------------------------
Years before he stood at the center of an international storm over the killing of unarmed teenager Trayvon Martin, the Florida man used his page to complain about "mexicans" and celebrate a victory in a criminal case against him. Talking Points Memo: Unearthed: George Zimmerman's MySpace Page
-------------------------------------------------------------------------------

This is George Zimmerman's MySpace page.
Today, it remains a small window into the life of a man who has gone into hiding while he awaits trial on a second-degree murder charge. Showing him with a history of relationships with people of multiple races, it also complicates the image critics have painted of him being a racist.
The page was unearthed Wednesday by the Miami Herald, which confirmed its authenticity with Zimmerman's attorney, Mark O'Mara.
On it, Zimmerman went by the alias Joe G. and username onlytobekingagain. The newspaper noted that this account is different than another one that was disabled last month, which had the username datniggytb.
In a long, rambling "About Me" section of the site, Zimmerman, who would have been in his early 20s when the site was active, wrote that he missed his friends in Manassas, Va., where he grew up and went to high school. But there were things he said he didn't miss.
"I dont miss driving around scared to hit mexicans walkin on the side of the street, soft ass wanna be thugs messin with peoples cars when they aint around (what are you provin, that you can dent a car when no ones watchin) dont make you a man in my book," Zimmerman wrote. "Workin 96 hours to get a decent pay check, gettin knifes pulled on you by every mexican you run into!"
In a letter to the Orlando Sentinel in March, his father, Robert Zimmerman, described George as Hispanic. He also defended his son against accusations of racism, which have been made because the unarmed teen was black. "The media portrayal of George as a racist could not be further from the truth."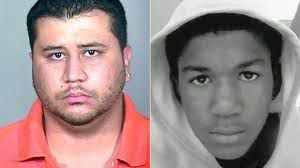 ~~~~~~~~~~~~~~~~~~~~~~~~~~~~~~~~~~~~~~~~~~~~~~~~~~~



~~~~~~~~~~~~~~~~~~~~~~~~~~~~~~~~~~~~~~~~~~~~~~~~~~~
Where's the Color in the Occupy Movement? Color Lines: Where's the Color in the Occupy Movement? Wherever We Put It
--------------------------------------------------------------------------------

In 1886, 300,000 workers, a great number of them immigrants and anarchists, went on general strike across the United States. That day, they took another step in the long march toward an eight-hour workday that had started in the 1860's and didn't end until well into the 20th century. That strike and the Haymarket Massacre that followed days later sparked a global tradition of celebrating unity among all workers, a tradition that never quite took hold in the United States with the same gusto as it did in other countries.
Over the last decade, the immigrant rights movement has revived May Day rallies and marches as a response to the waves of hate hitting immigrants since September 11, 2011. After something of a winter hiatus, Occupiers across the country have added their voices to those of immigrant organizations calling for massive marches and a general strike today. The strike includes no shopping, providing an action for those who can't skip work or school for whatever reason.
There are also places where a partnership between Occupying and immigrant rights isn't taking hold. In Los Angeles, there will be two events; a morning march led by immigrant rights groups, as has been true for a decade, and another in the afternoon organized by Occupy L.A. Michael Novick, a spokesperson for Occupy L.A. pulled up a generalist argument for the separation in an interview with CNN. May Day isn't just about immigrants, he said; "It's for labor rights, for economic and social justice, for economic equity, and for peace. And we think that will build a strong force downtown to say this is going to be a day that could change the world a little bit and hopefully for the better."
It's unfortunate that a march led by immigrants with those same messages doesn't count as broad and inclusive in L.A.; that doesn't seem to be an issue in New York, for example, where the immigrant rights groups and OWS have merged their major events.
Colorlines.com and our publisher, the Applied Research Center (ARC), continue to explore the relationship between OWS and the racial justice organizations that work to ensure that economic and social justice solutions take root in communities of color. ARC staff has been involved with Occupy Research, a network of academics and independent researchers doing research about and for the movement. We've conducted a series of focus groups with youth organizers involved in Occupy in various cities, including Oakland, New York, Portland, Baltimore, and Atlanta, and will be reporting on those later this Spring.





~~~~~~~~~~~~~~~~~~~~~~~~~~~~~~~~~~~~~~~~~~~~~~~~~~~


~~~~~~~~~~~~~~~~~~~~~~~~~~~~~~~~~~~~~~~~~~~~~~~~~~~
A big shake up that hurts the NYC market. Maynard Institute: Joyner, Baisden Gone in NY Radio Merger.
--------------------------------------------------------------------------------

The nation's largest radio market lost one of its two big black-music stations on Monday, and with it the nationally syndicated, civically aware voices of Tom Joyner and Michael Baisden.
Joyner said he was sad and urged New York listeners to keep in touch with his show via the Internet, but Baisden vowed to fight and launched a petition drive.
"It's the end of an era and a long-standing rivalry in New York City radio," Deepti Hajela reported Thursday for the Associated Press.
"Urban adult contemporary station WRKS, or KISS-FM, will no longer be broadcasting at the 98.7 FM frequency after 30 years in operation. Emmis Communications, which owns the station, announced Thursday that the frequency would be leased to ESPN and turned into a sports talk format starting 12:01 a.m. Monday. ESPN has an AM frequency in New York City, but has been looking to shift to FM.
"The end of KISS-FM, a mainstay among African-American listeners in the area, leaves rival station WBLS at 107.5 FM as the only urban adult contemporary station in New York City.
" 'Recent changes in the way radio ratings are measured made it very difficult for us to find success with KISS FM,' Emmis CEO Jeff Smulyan said in a statement announcing the change. Some in the radio industry have complained that a new ratings system undercounts minority radio listeners, which in turn can affect advertising sales."


~~~~~~~~~~~~~~~~~~~~~~~~~~~~~~~~~~~~~~~~~~~~~~~~~~~



~~~~~~~~~~~~~~~~~~~~~~~~~~~~~~~~~~~~~~~~~~~~~~~~~~~
Remember the Psychology Today blog post that declared that black women were "objectively unattractive"? What about one white Forbes author's nearly impossible-to-implement advice for "poor black kids"? Well, another blogger's logically challenged attitudes related to race have made it to the website of an otherwise respectable publication. The Root: Black Studies 'Inferior'? Blogger Attacks
--------------------------------------------------------------------------------

Today the Chronicle of Higher Education published a ranting blog entry by Naomi Schaefer Riley entitled "The Most Persuasive Case for Eliminating Black Studies? Just Read the Dissertations." But the headline should actually be "Just Read the Titles of the Dissertations," because that's all Riley did. Yes, she argued for the elimination of an entire discipline because she thought the titles didn't resonate with her worldview (one that includes things like "left-wing victimization claptrap," a phrase that sounds like it came from the Glenn Beck Dictionary).
We're going to go out on a limb and guess that she wasn't a huge proponent of black studies before she read them, either, but here's some of what she had to say in her vitriol-filled post:

If ever there were a case for eliminating the discipline, the sidebar explaining some of the dissertations being offered by the best and the brightest of black-studies graduate students has made it. What a collection of left-wing victimization claptrap. The best that can be said of these topics is that they're so irrelevant no one will ever look at them ...

That's what I would say about Ruth Hayes' dissertation, "'So I Could Be Easeful': Black Women's Authoritative Knowledge on Childbirth." It began because she "noticed that nonwhite women's experiences were largely absent from natural-birth literature, which led me to look into historical black midwifery." How could we overlook the nonwhite experience in "natural birth literature," whatever the heck that is? It's scandalous and clearly a sign that racism is alive and well in America, not to mention academia ...

Then there is Keeanga-Yamahtta Taylor, author of "Race for Profit: Black Housing and the Urban Crisis of the 1970s." Ms. Taylor believes there was apparently some kind of conspiracy in the federal government's promotion of single family homes in black neighborhoods after the unrest of the 1960s. Single family homes! The audacity! But Ms. Taylor sees that her issue is still relevant today. (Not much of a surprise since the entirety of black studies today seems to rest on the premise that nothing much has changed in this country in the past half century when it comes to race. Shhhh. Don't tell them about the black president!)

There's now a petition calling for the publication to fire Riley, and it had more than 2,400 signatures last time we checked. It says, in part, "By giving Schaefer Riley a platform in the preeminent academic news publication, The Chronicle elevated her attacks to legitimate scholarly critique. Worse, they did so without allowing a space for the scholars to respond or defend themselves. No one deserves that but junior scholars, in particular, do not deserve to be publicly attacked in The Chronicle for simply existing."

~~~~~~~~~~~~~~~~~~~~~~~~~~~~~~~~~~~~~~~~~~~~~~~~~~~
~~~~~~~~~~~~~~~~~~~~~~~~~~~~~~~~~~~~~~~~~~~~~~~~~~~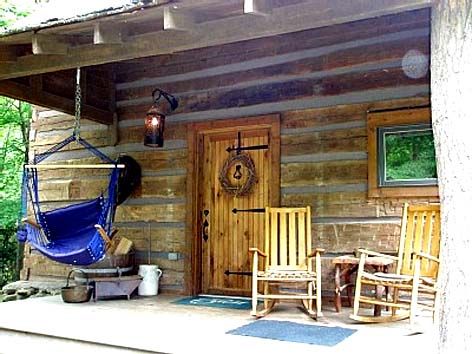 The Front Porch is now open!
Grab a seat and get a plate! If you are new-introduce yourself and join in.
------------------------------------------------------------------------------